We dream big to create a future with more cheers.
We aren't afraid to dream big because we know that together, we can achieve anything. We dream of a future with more cheers, and believe in seizing every opportunity to support our planet, our communities and our people, to make this dream a reality.
<h3>We Are <strong>Budweiser</strong> Brewing Group.</h3>
To us, a future with more cheers is shared prosperity, for our communities, for the planet and for our company.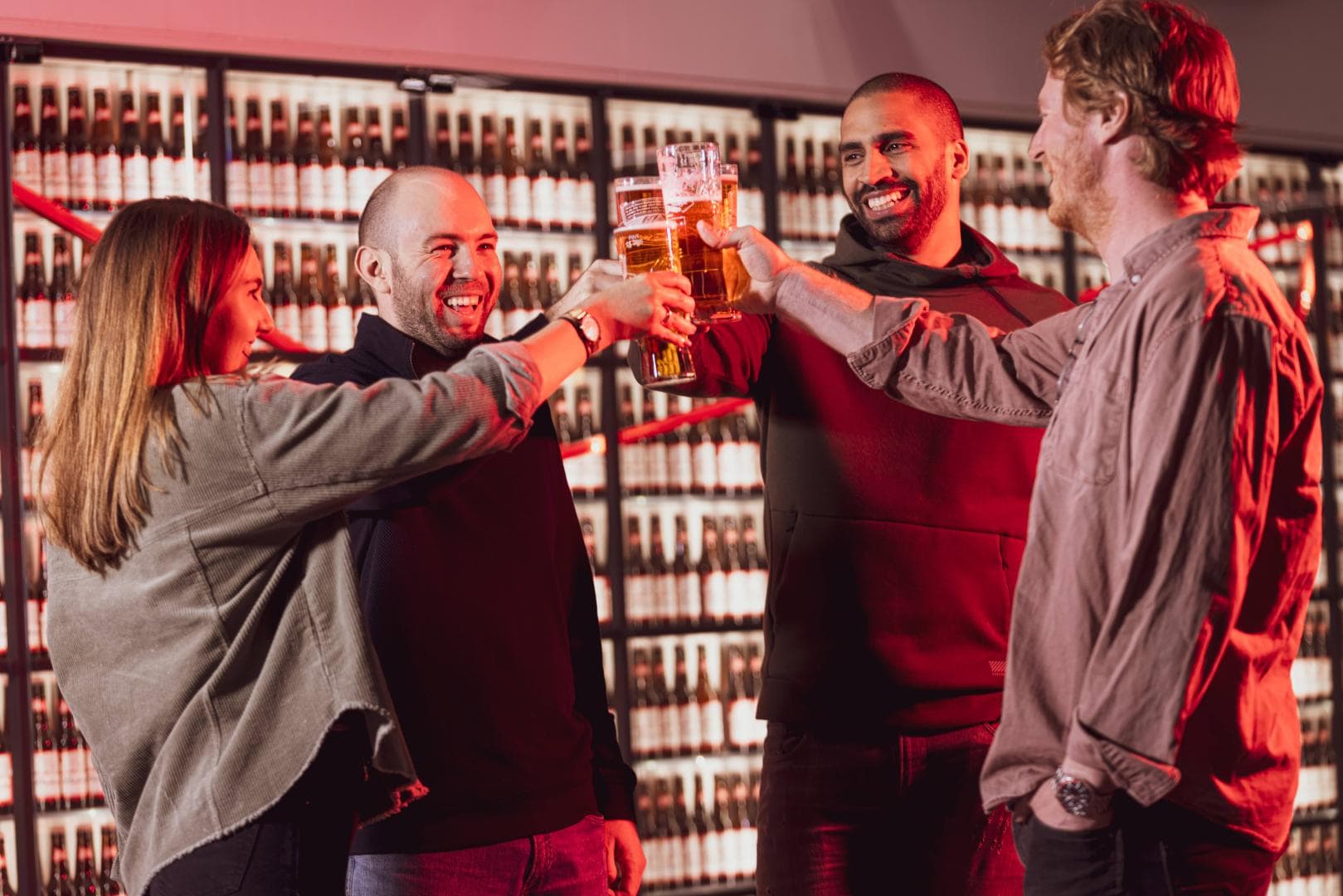 Diversity & Inclusion
We believe that a world with more cheers means equality across the business. It means a diverse and inclusive workplace where everyone is free to speak their mind and share ideas. It means a diverse supplier network with opportunities for businesses from all backgrounds. It means an inclusive product portfolio that brings all types of consumers together.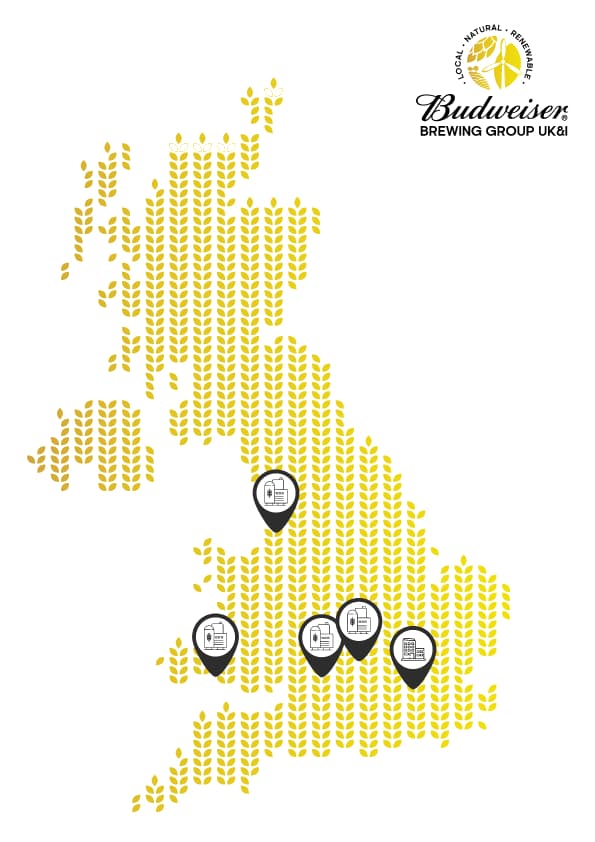 Our Locations
We have over 1,000 colleagues in the UK across four breweries and our corporate headquarters in London.
Breweries
Magor, South Wales
Samlesbury, Lancashire
Enfield, London
Kentish Town, London
Headquarters
Fetter Lane, London
We dream big.
We are owners who think long-term.
We are powered by great people and build diverse teams through inclusion and collaboration.
We lead change and innovate for our consumers.
We grow when our customers grow.
We thrive when our communities thrive.
We believe in simplicity and scalable solutions.
We manage costs tightly and makes choice to drive growth.
We create and share superior value.
We never take shortcuts.
Our Principles
Our 10 Principles shape how we interact, influence how we make decisions, and guide how we do business. That's why, at Budweiser Brewing Group, we place them at the heart of our culture. Each one of us lives the 10 Principles, every day.
Our Culture
We're curious. We're inquisitive, adventurous and always questioning. We see challenges as opportunities just waiting to be explored. We're always looking to the future, and dreaming of ways we can make it better, together. We're ambitious. We're hungry to succeed in careers we're proud of. We're inspired by the opportunities AB InBev provides - and we believe in lifting others along the way. We're supportive. We know how important it is to have a strong community around us. We're always cheering on our teammates, offering support wherever it's needed, and working as a team to achieve our goals, together.